Products
We manufacture industrial exchangers
Our key product is welded heat exchangers without additional material. In addition, we also manufacture demountable heat exchangers with seals including the supply of spare parts.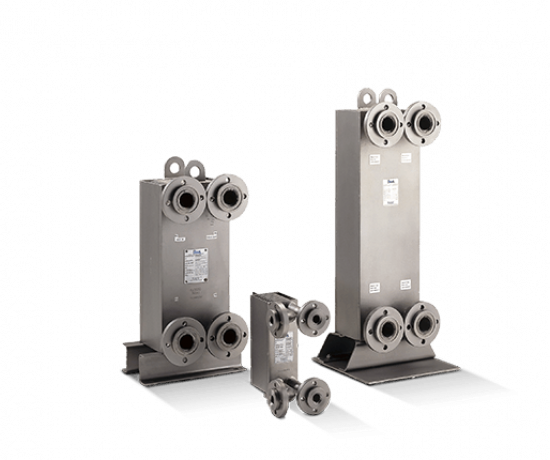 Advantages of our exchangers
Heat exchangers that we manufacture are distinguished mainly by the high quality and first-class quality of the supplied parts and stainless steel material. Because we have our project team of designers and we develop heat exchangers, we can prepare a turnkey product for you according to your needs and requirements.
Unique plate welding technology
During the production of welded heat exchangers, we use unique plate welding technologies without additional material which guarantees high product quality.
Why choose our plate heat exchanger ?
The joints are welded using a unique patented technology without additional material.

The heat exchangers do not require any downtime for service reasons, which results in cheaper operation with a view to future operation.

Heat exchangers withstand high temperatures, pressures and aggressive flowing media.

The exchangers are made of a solid construction and take up minimal space in operation.

The heat exchangers excel in the most efficient heat transfer on the market of heat exchangers with minimal pressure loss, they are easy to put into operation and simple to operate.

They guarantee a high level of safety in operation.

They are environmentally friendly and do not contain any hazardous substances.

Our exchangers have a long service life and excel in market quality.
---
We focus on development and constantly improve them. Excellent properties, high corrosion resistance, high heat transfer intensity and the possibility of high operating temperatures and pressures predetermine our heat exchangers for the most demanding heat transfer processes.
Demountable plate heat exchangers with seals are designed primarily for heating or cooling media. They are mainly used in plants where it is necessary to control and clean the indoor environment such as the food industry.
---